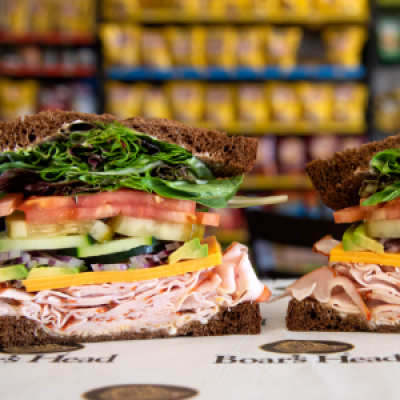 The Peppermill - Cold
$10.99
---
Cracked peppermill turkey, cheddar cheese, onions, cucumbers, pickles, tomato, mixed greens on dark sweet bread(squaw) with honey mustard &mayo. Avocado Additional. .
ORDER ONLINE
0 customers The Peppermill - Cold! Leave a review to let us know what you think.
You may also like
---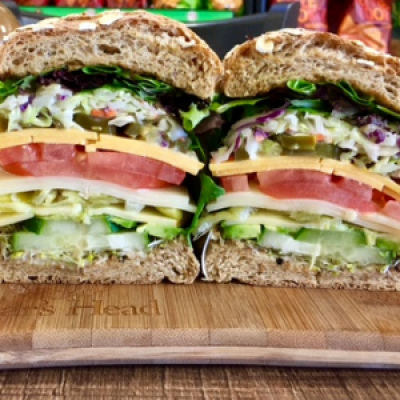 Smoked Gouda, Sharp Cheddar, Swiss, Mixed Greens, Tomatoes, Cucumbers, Pepperoncini, Jalapenos, Sprouts, Cole Slaw with Honey Mustard & Horseradish. .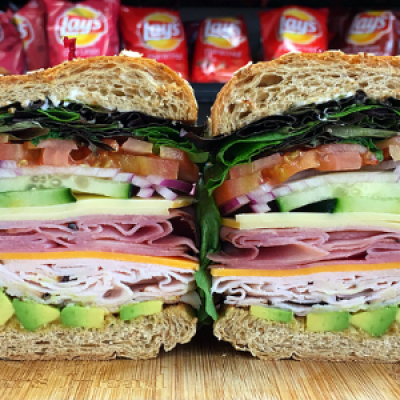 Honey Maple Glazed Turkey, Cheddar Cheese, Honey Ham, Smoked Gouda Cheese, Cucumbers, Red Onions, Avocado, Mixed greens, Tomato, Honey Mustard and Mayo .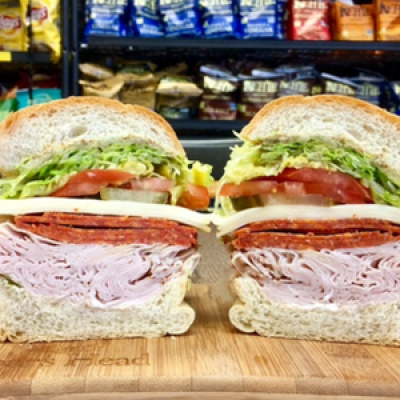 Oven Gold Turkey , Pepperoni, Mozzarella Cheese, lettuce, Tomatoes, Pickles, Pepperoncini, Mayo & Spicy Mustard on a French Roll .