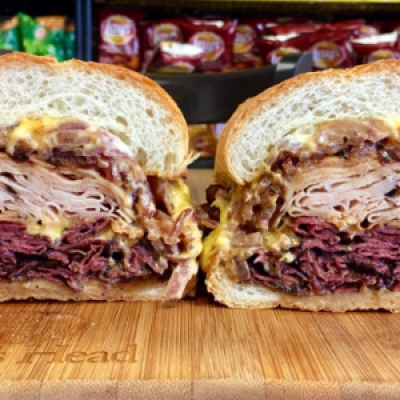 Mo Mo Special - Hot
$12.49
---
Hot 1st cut pastrami and honey maple glazed turkey with 3 layers of melted yellow American cheese and grilled red onions on a toasted French roll with mayo. .
ORDER ONLINE
0 customers Mo Mo Special - Hot! Leave a review to let us know what you think.
You may also like
---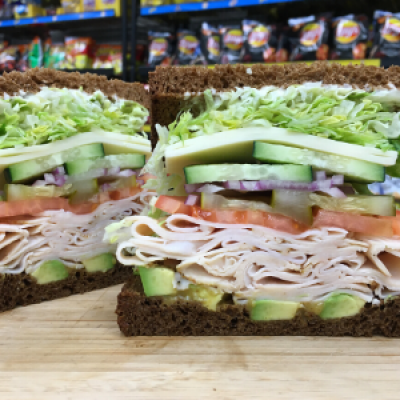 Honey maple glazed turkey, cheddar cheese, honey ham, smoked Gouda cheese, cucumbers, red onions, avocado, mixed greens, tomato, honey mustard and mayo .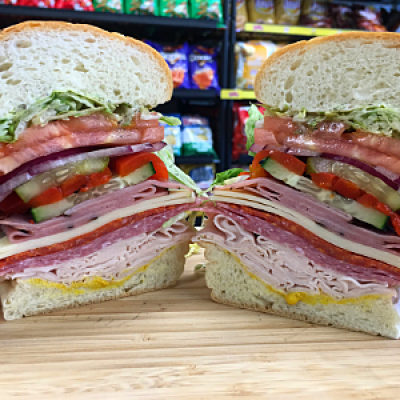 Oven gold turkey, Genoa salami, provolone cheese, honey maple-glazed ham, pepperoni, cherry peppers, onions, cucumbers, lettuce, tomato, basil oil and vinegar mayo and mustard on a French roll. .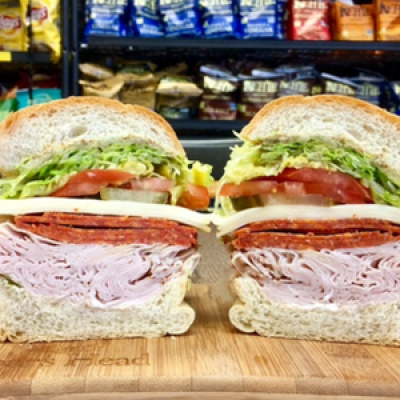 Oven gold turkey, pepperoni, mozzarella cheese, lettuce, tomatoes, pickles, pepperoncini, mayo and spicy mustard on a French roll. .